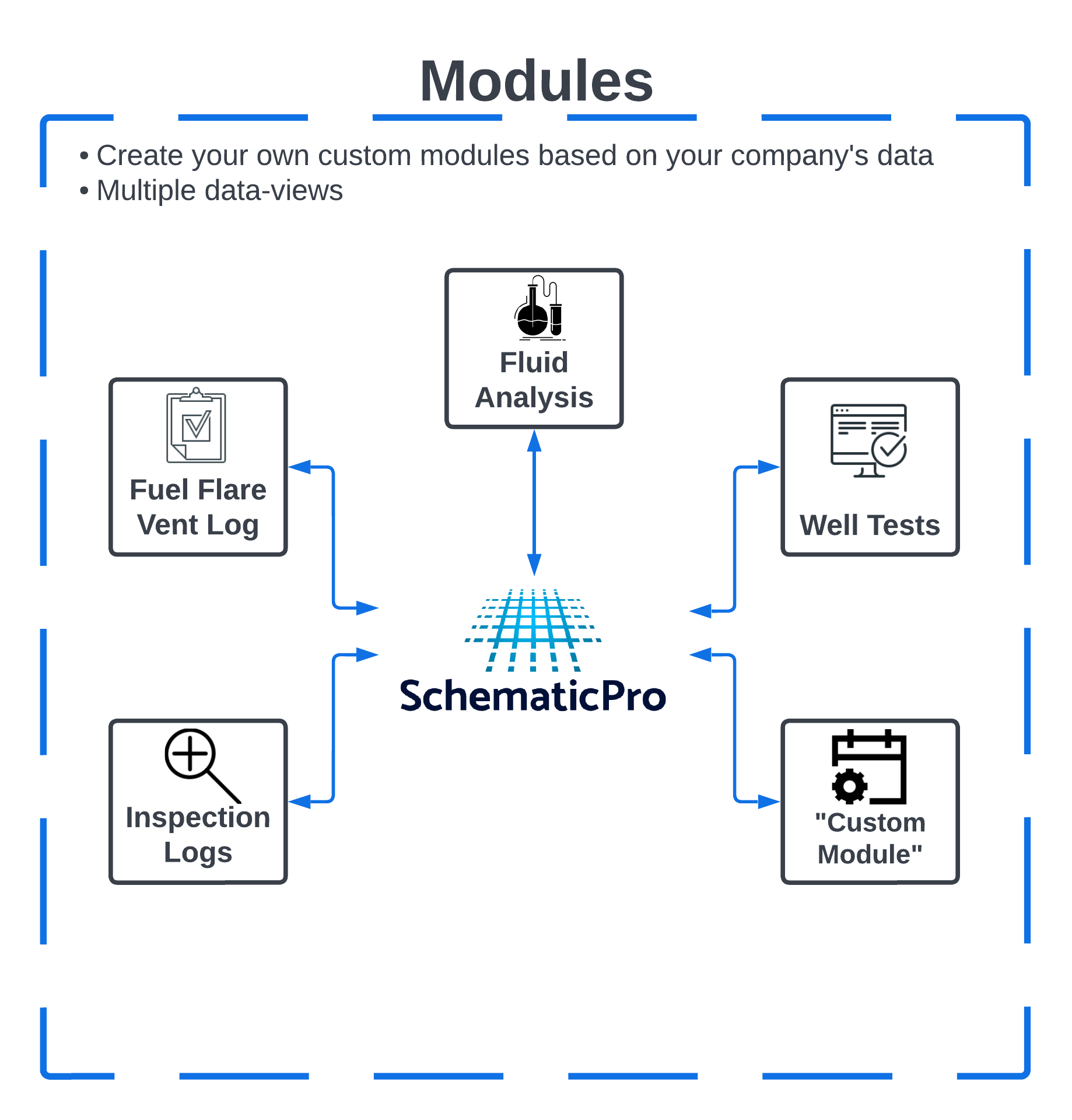 Easily add custom modules or use existing pre-built modules
Link module data directly with your Measurement Schematics
Jump between the module data grid and canvas view
Bulk import/export module data with minimal clicks
Add/edit custom input forms for your modules
Display and Maintain Your Operational Data
SchematicPro is built to handle your operational data.  We have built-in modules to help you manage your operations.  These modules include: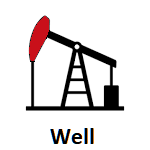 We can also work with your company to create custom modules to help you manage your operations.  SchematicPro puts your data to good use by merging it with your schematics!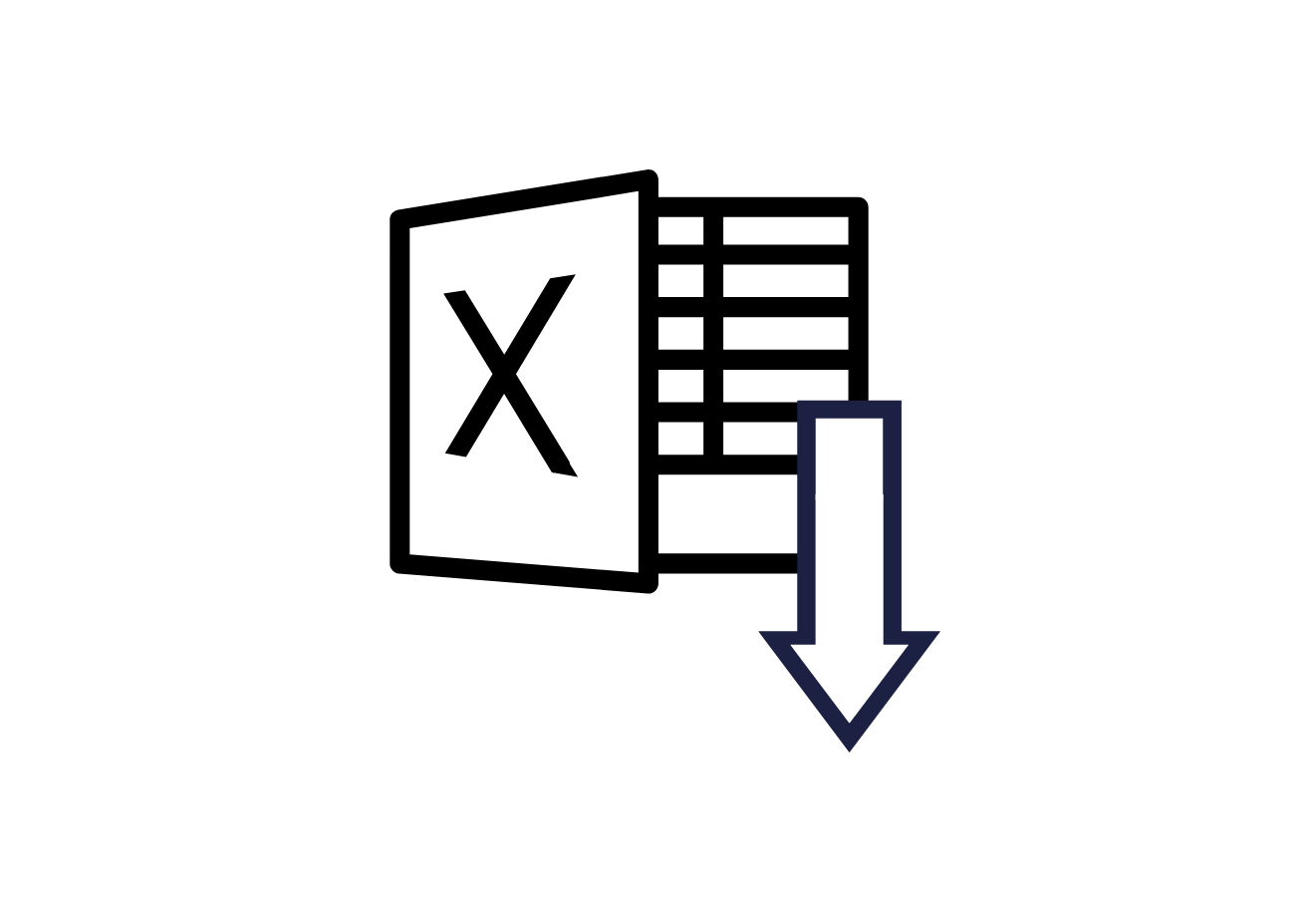 Import Excel/Csv's
Bulk import your spreadsheets easily with a few clicks!  You can view, edit and update this data easily within SchematicPro.
Connect External Data Sources
Connect to your Field Data Capture System (FDC) or other external data.  SchematicPro can decode and utilize this data, so that you can display it on your schematics.
Export and Share your Data
Export your schematics to PDF or print. You can also save your data to excel/csv.
Find out how SchematicPro's Modules can take your schematics to the next level...
Request a demo below to learn about how Modules transform your measurement schematics into something more than just a drawing!